Recipe
My mother in law gave me the following recipe to share in my column and with it came an interesting story. On a trip to Greece, they met a Finnish lady from Sudbury who had paid for her entire trip using the money she had earned from picking and selling blueberries. The tour group later had a reunion and the lady brought these delicious muffins and the recipe. This is a perfect time to try this recipe while blueberries are in season. If you don't like to pick blueberries or don't have the time or place, you can find many sellers along the roadside right now who would appreciate your business.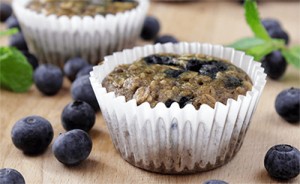 Blueberry Muffins
• ½ cup orange juice
• ½ cup oats
• 2 eggs
• ½ cup sugar
• ½ cup oil
• 1 tsp vanilla
• 1 ½ cups flour
• ½ tsp baking soda
• 1 ½ cups baking powder
• ¼ tsp salt
• 1 cup blueberries
Preheat oven to 350 degrees. Grease 12 muffin cups or line with muffin liners. Mix together the orange juice and oats. In a separate bowl beat the eggs with the sugar. Add the oil and beat again. Mix in the vanilla and oat mix. Add the flour, baking soda, baking powder and salt. Mix until just combined. Fold in the blueberries. Fill cups and bake for 15 minutes.