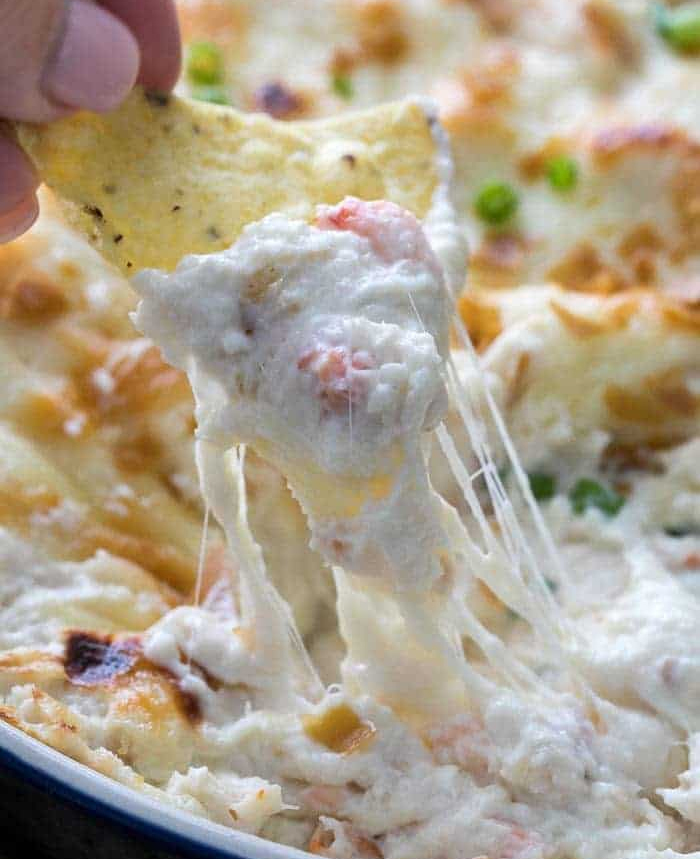 Recipe
My friend and I decided to adjust the original recipe for Rangoon Dip by adding shrimp and cheddar cheese to it and we think it turned out delicious; a hot, cheesy dip that you would order off a menu at a popular restaurant. It's perfect for upcoming holiday parties or family gatherings. This makes a large dip that can be halved easily for a smaller group.
Crab and Shrimp Rangoon Dip
• 4 green onions, chopped
• 2 (8 ounce) packages cream cheese
• 1 package of imitation crab
• 1 can of cocktail shrimp, drained
• 1 1/2 teaspoons Worcestershire sauce
• 1/4 teaspoon garlic powder
• 1 teaspoon lemon juice
• 1/2 cup sour cream
• 1 1/2 cups of shredded cheddar cheese, divided
Preheat oven to 350 degrees. Soften the cream cheese in the microwave for about thirty seconds. Add all the other ingredients including ½ cup of cheddar cheese and mix well. Pour dip into an oven-safe casserole dish that you have sprayed with non-stick cooking spray. Top with remaining cheddar cheese. Bake for 30 mins at 350 degrees, or until dip is hot and bubbly. Serve the dip with nacho chips, crackers or pita triangles.