Recipe
Another treasure I've found in my mom's recipe box. A friend of my mom's gave her this recipe years ago. A sweet, curry dip with a bit of a kick. I remember really liking it because I love curry but had forgotten about it. It's perfect this time of year served with fresh vegetables from the garden.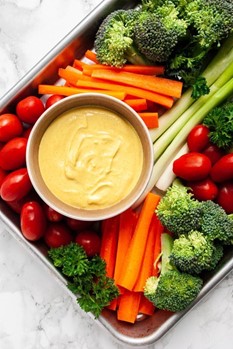 Curry Vegetable Dip
½ cup of mayonnaise
2 tbsp of ketchup
2 tbsp liquid honey
1 tbsp dried onion flakes
1 tsp curry powder
7- 10 drops of tabasco sauce (add according to how spicy you want it)
Salt to taste
Mix ingredients together and refrigerate until ready to serve. Make ahead to allow flavours to blend.