Recipe
Quick and delicious, mini mummy pizzas are perfect for a quick supper before trick or treating.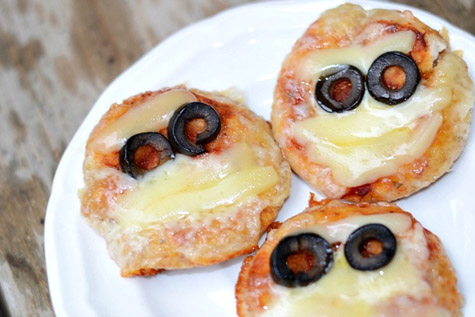 Mini Mummy Pizzas
• 3 English muffins
• 3 tbsp. pizza sauce
• 6 oz Mozzarella cheese cut into thin strips
• 12 slices black olives or pepperoni rounds
Preheat oven to 400 degrees. Spread each half of the English muffin with about ½ tbsp. of pizza sauce. Place two black olives or pepperoni as eyes. Layer strips of cheese over each pita. Bake about ten minutes until cheese is melted. Serve immediately.