Recipe
Our personal baker at work did it again! She brought us a sample of her Potato Chip Cashew Cookies, and I immediately had to have the recipe. I love the flavour of a shortbread cookie and when you add the crunch of crushed potato chips and the nuttiness of cashews…you have a winner! I know adding potato chips to a cookie seems odd, but trust me, it works! I will be adding these delicious cookies to my holiday baking.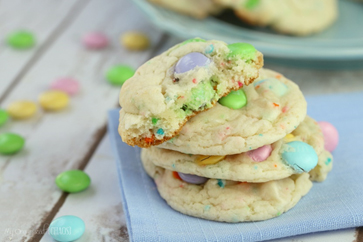 Potato Chip Cashew Cookies
• ¾ cup of unsalted butter
• ¾ cup of sugar
• 1 large egg yolk
• 1 tsp vanilla
• 1 ½ cup flour
• ¼ tsp salt
• ¾ cup of crushed plain potato chips
• ½ cup chopped cashews
Preheat oven to 350 degrees. Lightly grease cookie sheet or line with parchment paper. Cream the butter and sugar; add the egg yolk and vanilla. Combine the flour and salt and incorporate it into the butter mixture until well blended. Gently fold in the potato chips and the cashews. Shape dough into 1 ½ inch balls and place them 3 inches apart on a lightly greased baking sheet. Flatten with a fork. Bake in preheated oven until edges start to turn golden brown but center is still soft. Remove from baking sheet and place on wire rack to cool for 5 to 10 minutes.