Recipe
Red Pepper Jelly is a favourite in our family; all 3 of my kids love it and request it at family gatherings. We serve it with, or over a brick of cream cheese with crackers or topped on slices of brie. The following recipe is my mom's that she makes often. Some people like their jelly to have a zip to it and a hot red pepper or part of a hot red pepper (depending on your taste) can be substituted in the recipe to achieve this. In our family we keep it mild. Even if you don't normally make preserves, this is a really easy recipe to try. Just simply follow the directions and timing.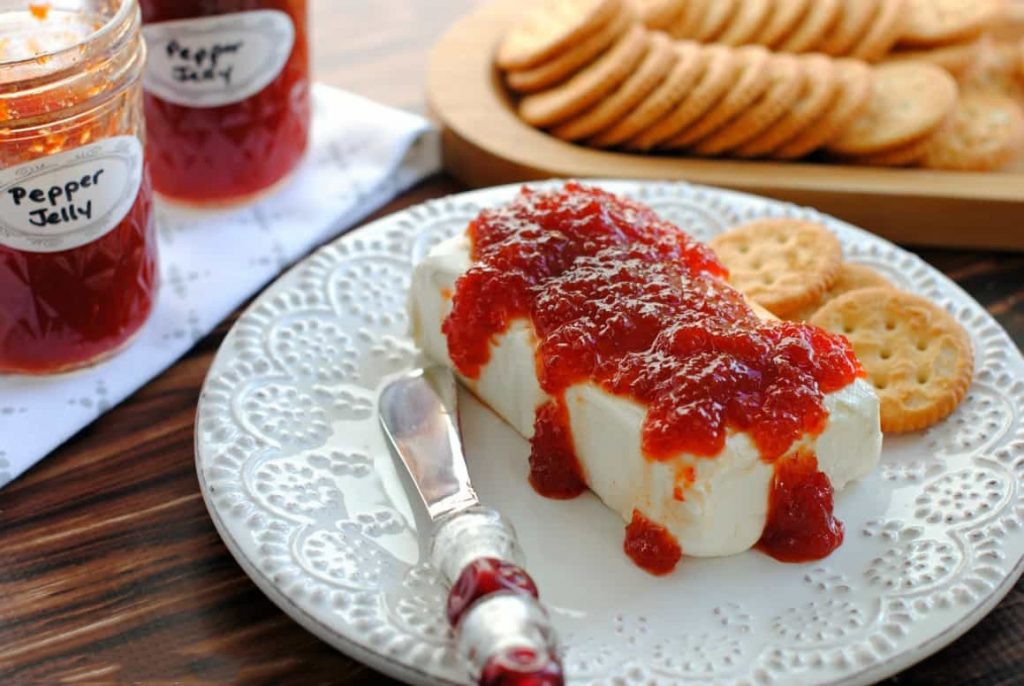 Red Pepper Jelly (makes 6 half pints)
• 2 LARGE Red Peppers (sweet)
• 1 ½ cups white vinegar
• 6 ½ cups white sugar
• 2 pouches of liquid certo
Prepare your jars using whatever sterilizing method you prefer. Clean and cut up peppers. Put in a blender or food processor. Add the vinegar. Pulse until peppers are finely chopped. Pour this into a large pot. Add the sugar. Bring to a boil. Stir and boil for 3 minutes. Stir in packages of Certo. Stirring constantly bring to a full boil again and boil for 1 minute. After 1 minute remove from heat and skim off any white foam that is on top. Pour into sterilized jars.