Recipe
Thank you goes out to Crystal for sharing this vegetarian recipe that her family enjoys. The filling can be made ahead, and quesadillas assembled and cooked before serving.
Refried Bean Quesadillas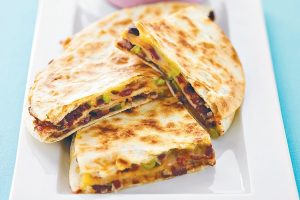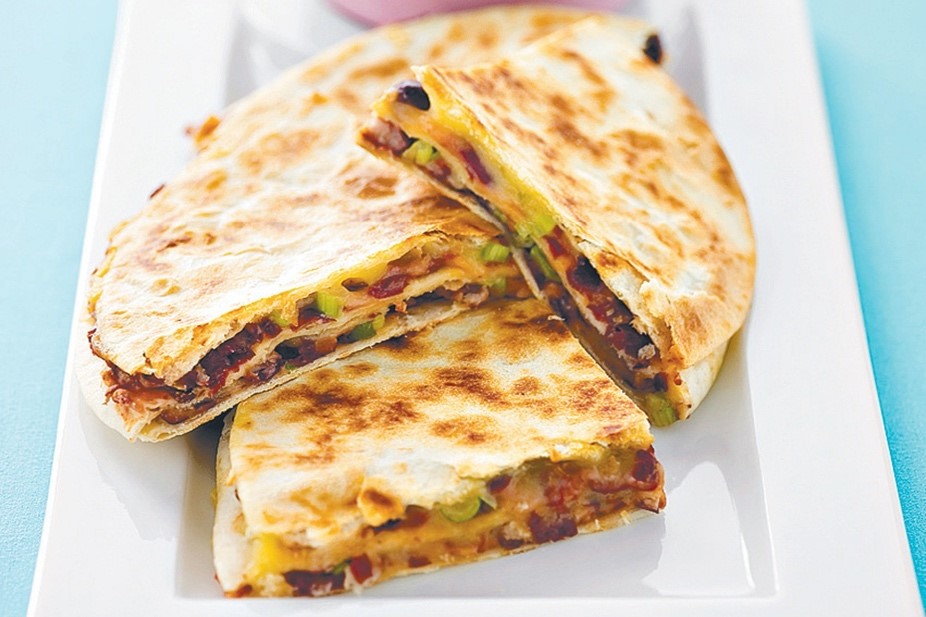 • 1 tbsp oil
• 1 onion or 2 green onions, finely chopped
• 2 garlic cloves, minced
• 1 tsp cumin
• 400 g can of pinto or kidney beans, drained and rinsed
• 2 tsp smoked paprika
• 8 flour tortillas
• Cheddar cheese, grated
• Salsa
• Sour cream
Heat oil in a frying pan and cook the onion and garlic for 2 minutes. Add the cumin and cook for 1 minute more. Add the beans, paprika and a splash of water. Using a potato masher, break the beans down as they warm up to make a rough puree. Taste and season with salt and pepper and more cumin and paprika if needed. Spread the refried bean mixture onto 4 tortillas and sprinkle with cheese. Spoon on desired amount of salsa and top with remaining tortillas to make 4 sandwiches. Wipe the frying pan with paper towel and return to the heat. Cook quesadilla until tortillas are crisp and golden and the cheese is melting. Serve warm cut into wedges. Dip into sour cream and extra salsa.