Recipe
My co-worker kindly shared this original recipe with me that she created for her husband. You can make your own meatball recipe and pie pastry, or you can take the easy way out and buy readymade meatballs and pie dough; either way it will be delicious.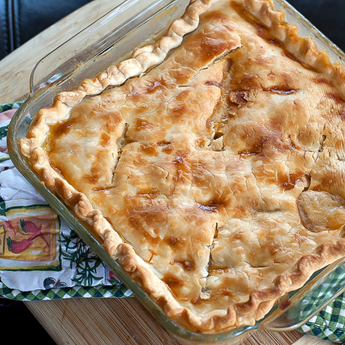 Doreen's Meatball Pie
• 4 cups of small meatballs
• 1 carrot, chopped small
• 1 potato, chopped small
• 2 cups of fresh mushrooms, halved
• 2 small onions, chopped
• 1 package of gravy mix plus 1 ½ cups of liquid
• 1 pie crust recipe or ready-made pie dough
• Spices to taste (salt, pepper, parsley. thyme,
marjoram- any spices you prefer)
Make meatballs. Brown well. Partially cook carrots and potatoes. Combine all ingredients in large casserole dish. Cover with pie crust. Bake at 400 degrees for approximately 1 hour or until crust is well browned.