Recipe
I'm keeping it simple this week folks. I'm sure many of you have seen this recipe before, but I just recently had to search for it because I needed a fruit dip for a bridal shower. I thought I'd share it for those who haven't tried it. It's a no fail dip that takes a fruit platter to another level.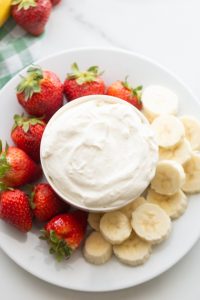 Summer Fruit Dip
• 8 oz cream cheese, softened
• 7 oz jar of marshmallow fluff
• 1 ½ cups of Cool Whip
• Fruit
In a medium bowl mix the cream cheese and the marshmallow fluff until smooth. Fold in the Cool Whip. Serve with your favourite fruit.